Albacore Troll Season observed aboard F/V Ocean Joy 11-4-2016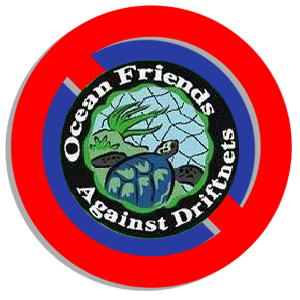 2016 North Pacific Albacore Troll season observed aboard F/V Ocean Joy
Written by Captain John Harder
The season started with similar conditions as the year before. A warm water pocket, or bubble, appeared close to the Northern coast centered 70 miles off the Oregon. This body of warm water was not as hot as 2015, but developed early, showing signs of production by the middle of June. Like last year, this is a few weeks earlier than normal.
Ocean Joy sailed from Port Angeles, Washington on the 18th of June, & by the 20th, we caught 296 Albacore just southwest of the Columbia River. We observed little to no scratches in the fish that were caught.
June 30th: After spending a week in the same exact area yielding over 1 ton a day, I decided to venture off to the west to expand the area. Big mistake. We didn't have to go far to run out of fish. Only 31 fish caught just 30 miles West of our honey whole. We are returning to the East.
July 5th: We have been working the same small area of 45:30 x 126:00 for the past 5 days with a lot of luck to hold onto our average take at 1 ton per day. Average take for most boats is ½ a ton per day. Still no sign of any driftnet scratched fish except some older fish that had been healed over. Noting, that this year marks the last year of the US-Canadian tuna treaty, and in favor of the treaty, I want to utilize my rights to fish and unload into Canada as much as possible. We started working North towards Canada.
July 8th: We began fishing just West of Westport, Washington at 47:00 x 126:00. We ended up with 83 Albacore for the day noticing the production was dropping.
July 9th: We cleared into Canadian waters to try our luck. The water dropped 1 full degree, and so did our production. We had 30 fish for the day. We headed for Ucuelet, BC for unloading.
July 10th: We had a warm welcome and a pleasant experience unloading in Ucuelet, BC. Our weights were good and able to make a quick turnaround to be back out fishing the next day.
July 17th: We have spent the past few days with some productive fishing inside Canadian waters, but not as good of fishing as we experienced off the Coast of Oregon, so we cleared out of Canadian waters and started moving South. We ended up with 75 Albacore for the day. No fish detected having driftnet marks.
July 25th: We are back in the area of 45:30 x 126:00 and our production is back up to over 1 ton per day. Being that we have been fishing well and having more than our share of good luck, our scores do not reflect the average of the fleet. Boats out of our area struggle to yield ½ ton per day. In this case, boats are closing in to our area and making the competition harder.
Mandatory AIS is also a problem, as some fisherman sitting in port, can now see the exact location of my fishing spot. Boats that I have never seen before, or not in my fishing group, start to appear in my way. This is no longer an aid to navigation, but an invasion of my privacy & working area. I refuse to share my working space with the public & turned my AIS off while working an area. I am ready and willing to challenge the Coast Guard, or any other authority in this matter. I will turn on my AIS while in transit or within 20 miles of the coast line, but not while fishing.
July 26th: Our hydraulic pump stripped a coupling & we went to Westport, Washington for repairs. I double checked with the Coast Guard on the mandatory ruling of the AIS. I gave my statement, or complaint. They told me that other complaints had been made by fishermen, but the ruling was to remain mandatory, yet to be under consideration.
Aug 1st: We cleared out of Westport & returned to the area of 45:30 x 126:00 and continued to produce 1 ton or better per day. It was, to my knowledge, the most productive area on the west coast.
Aug 5th: As fishing dropped off, we decided to work south some 30 miles. We ran into some warmer water with a better sign of fish. We ended up with 167 fish for the day. Still no sign of fresh driftnet marks.
Aug 13th: We have been moving southwest each day and are now down to 42:42 x 127:40. The grade has dropped off to a 13 lb. average, but still no sign of any significant amount of driftnet marked fish. Only a few of the bigger fish that had passed through a net in previous years.
Aug 22nd: We moved Northwest to 43:13 x 128:30 and found a good spot away from the hungry fleet of boats. We had 277 Albacore. The best day all season, which is not saying much. A big day for us is 350+, but that's not this year.
Aug. 24th: More boats showed up in the area and the fish quit biting. The schools of fish, or biomass, are not big enough to hold up to any significant amount of fishing pressure. A healthy school of fish would support 10-30 fishing vessels all yielding 1 ton per day. This school size can only support 4-6 vessels. Any more vessels will lessen the yield per vessel. Today, we caught 54 Albacore. There are 13 vessels now in the area.
Aug. 25th: Word is there is a sign of fish close to the Canadian border, so we decided to fish our way to Westport, WA, go into port for repairs and clearance, then fish our way North. The weather looks bad for the next few days also, so this would be a good time for a turnaround.
Aug. 31st: After leaving Westport on the 27th, we moved to the west and fished with a group of boats both Canadian & US, close to the boarder. We had a big day with 187 fish. Most days we averaged around 100 fish per day. Less fish than before, off the coast of Oregon. These fish seem the same size and year class. The same results on the driftnet marked fish too. Little to no sign of scratches.
September 3rd: Went into Uculete, B.C. for unloading.
Sep. 5th: Back out fishing and headed south, off the coast of Oregon.
September 6th – September 19th: Ocean Joy stayed close to the area of 44:30 x 126:00, where we managed to scrape close to 1 ton (150 fish) per day. Boats outside the area had considerably less production. We observed no driftnet scared fish in this area.
No new schools, or body of fish, has arrived on the coast. The fish are starting to respond better with bait as the bait boats are catching more, while the jig boats are catching less.
September 20th- 26th: We tried moving North off the coast of Washington, but found no concentration to work on. We finally settled in around 45:30 x 126:00 where we could scratch a ½ a ton per day without too many other boats to compete with. Still no sign of new stocks of fish, nor any driftnet markings on the fish.
September 27th- October 6th: Ocean Joy remained in the same area until the weather started getting bad & the fishing dropped off to less than 10 fish per day. Most boats quit fishing weeks ago from lack of production. This is early to end the season. Most years we fish until the end of October.
Last Sunday, October 2nd, the vessel "Trail Blazer" was sighted laying gillnet just 15 miles south of us. It was said that he had a driftnet permit for swordfish and the fish & game opened the area on October 1st. There were Troll (jig) boats in the area and schools of Albacore tuna also in the area. The production stopped for the Jig boats that day and made many fishermen, including me, angry. Some watched the F/V Trail Blazer pull his net that had Albacore in it, but no Swordfish. This is totally messed up. This is a perfect example of the kind of support & respect that our National Marine Fisheries Service gives to the Sustainable Albacore Troll Fleet. This makes me want to turn to violence and is not a good thing. A very sad note to end the season.
In Conclusion, this was a poor year for production by the Troll (jig) boats. Not a lot of fish showed up on the coast. No fish was found outside 100 miles from the coast, let alone outside the EEZ. There must be a place somewhere off shore where the school fish got stopped. Conditions are diminishing on the coast. We will be keeping a close eye out on the water conditions off shore for next year. On a positive note, this marks the second year that little to no driftnet markings have been noticed by us aboard Ocean Joy.